The herring are running
Mashpee River Herring Run
An easily accessible herring-viewing area sits on Main Street in Mashpee, a short distance from Attaquin Park and Mashpee Pond. This spot shares a parking lot with the Mashpee Wampanoag Indian Museum and features a bridge overlooking the Mashpee River.
The great thing about the Mashpee River Herring Run is that you can watch from the bridge or get a bit closer to the water. There's a fish ladder there, too, and the museum is open by reservation only starting in mid-April.
When you combine the herring run, museum, Attaquin Park, and the nearby Naukabout Brewery and Taproom, you can see why this area is so popular in the spring.
Dexter's Gristmill
Dexter's Gristmill is a working facility originally constructed in 1654 and restored in 1961. It sits on Water Street in Sandwich Village and is one of the Cape's most photographed locations.
The history at Dexter's Gristmill is reason enough to visit during your Cape Cod vacation, but the herring run makes the site even more memorable.
The mill's grounds offer views of a fish ladder that assists herring as they exit Mill Creek and enter Shawme Pond. Bridges and platforms make it easier to see the fish, and it's also possible to visit Mill Creek Park across the street for more viewing options.
The flowers are blooming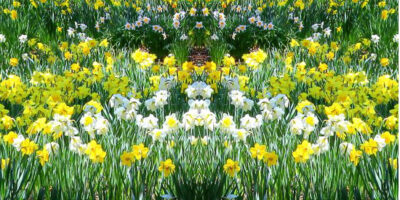 A great place to admire the blooms in all their glory is Falmouth's Spohr Gardens. Tucked away from Vineyard Sound on Fells Road, this hidden gem overlooking scenic Oyster Pond will soon be teeming with life. That's when it will play host to Daffodil Days on consecutive Saturdays (April 21 and April 28), an annual event that features face painting, a ventriloquist, guided tours, and master gardeners who can answer all your gardening questions.
Heritage Museums & Gardens in Sandwich takes center stage with its impressive Rhododendron Festival on May 26-June 3. With over 100 varieties of rhododendrons, the 100-acre Sandwich landmark will have spectacular blooms for the public to enjoy. Walking tours cover everything from the unique plants on the property to caring for rhododendrons. Another sign of spring? Heritage's blue hyacinth bulb river, which flows down a garden hill on the grounds every May.
The birds are returning
Every year the sighting of the first Ospreys hovering over the water, preparing to dive for fish, marks the end of a New England winter. Ospreys on Cape Cod migrate over 3,000 miles from Central and South America, returning each year to the same nests to lay their eggs and raise their young. The largest population of Ospreys on the Cape can be found in Falmouth.
The bike trails come to life with spring scenery and a breath of fresh air.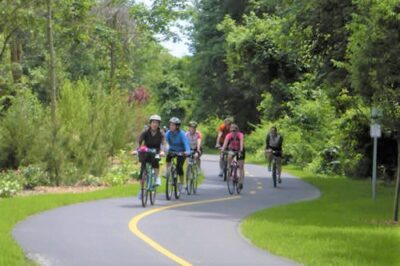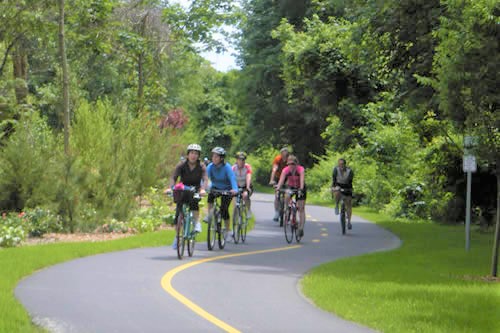 The Shining Sea Bikeway runs the route of the old New Haven and Hartford Railroad, taking cyclists along an 11-mile paved trail from North Falmouth to Woods Hole. Along the way, admire salt marshes, seasonal blooms and incredible views of the Atlantic Ocean; when you arrive in Woods Hole, take time to explore the quaint eateries and shops in the charming fishing village
It's perfect hiking weather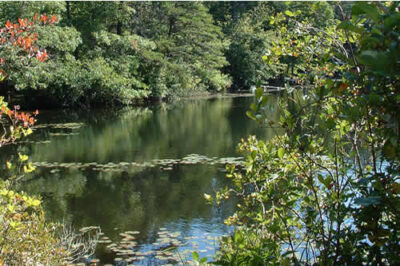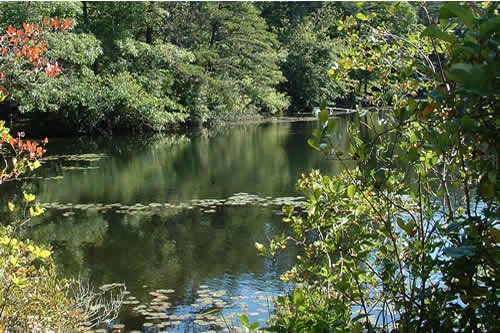 Thanks to conservation efforts across the Cape and Islands, there are still many open green spaces for outdoor enthusiasts. Locally you will find great hiking in Beebe Woods, a 387-acre conservation woodland with marked trails.
The Knob (Falmouth) Part nature trail, part walk along the sea, this quirky peninsula in Woods Hole is a mile-long patch of land that juts into Quissett Harbor. There is a carefully laid out walking trail down the middle of the narrow causeway. Take in panoramic coastal views, spot birds snacking on fish, and listen to the waves lapping against the retaining rock walls.
Spring signals the return of a favorite pastime on the Cape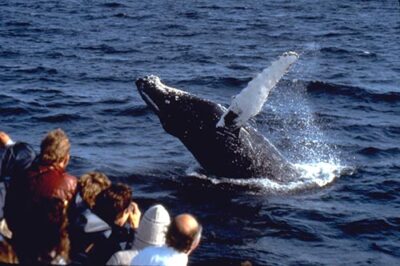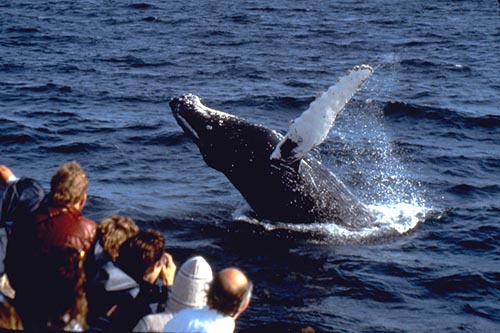 Spring Whale Watching on Cape Cod: Beginning in April, Cape Cod visitors take to the high seas to catch sight of migrating whales. Departing from Barnstable Harbor, Hyannis Whale Watcher Cruises offers trips daily trips, and Dolphin Fleet Whale Watch, located in Provincetown, is one of the original Whale Watching operations in New England. Lucky Whale Watchers will see humpbacks, finbacks, minkes, and pilot whales. You also might spot dolphins, seals, and other marine life. Spring is a great time of year for whale watching on Cape Cod.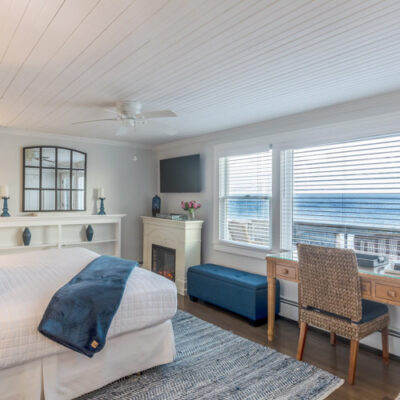 Come, immerse yourself in Springtime adventure, and let us spoil you with ocean views, calming comfort, and delicious breakfasts!